I am a Republican, but as I detailed in my endorsement of Governor Tim Walz, I would describe myself as "politically homeless" because I don't feel at home or even comfortable inside the Republican Party of today.
I also noted that I don't vote based on party labels but rather on the candidate's qualities. Unlike my past voting behavior, which was robotic and partisan, I have spent the last decade taking a more thoughtful and deliberative approach to voting.
My evolution in voting has created friction and tension between myself and my more partisan Republican friends. This tension and frustration were fully displayed after I published my endorsement of Governor Tim Walz or Secretary of State Steve Simon, but I firmly stand by my decision.
I am disclosing how I will vote in statewide races because I want to add context to my analysis and commentary. Over the last decade, I've offered detailed analysis and commentary on Minnesota politics while casting my vote in the voting booth's privacy. As I noted previously, I've voted for a split ticket.
I am not paid for my analysis and commentary, and who I decide to vote for is based on several factors, but again, the party label is not the top factor. I have no expectation that people will be influenced by my endorsements or by which candidate earns my vote. Again, explaining how I vote will add more depth to my analysis and commentary. People will be able to compare my votes with my take on politics.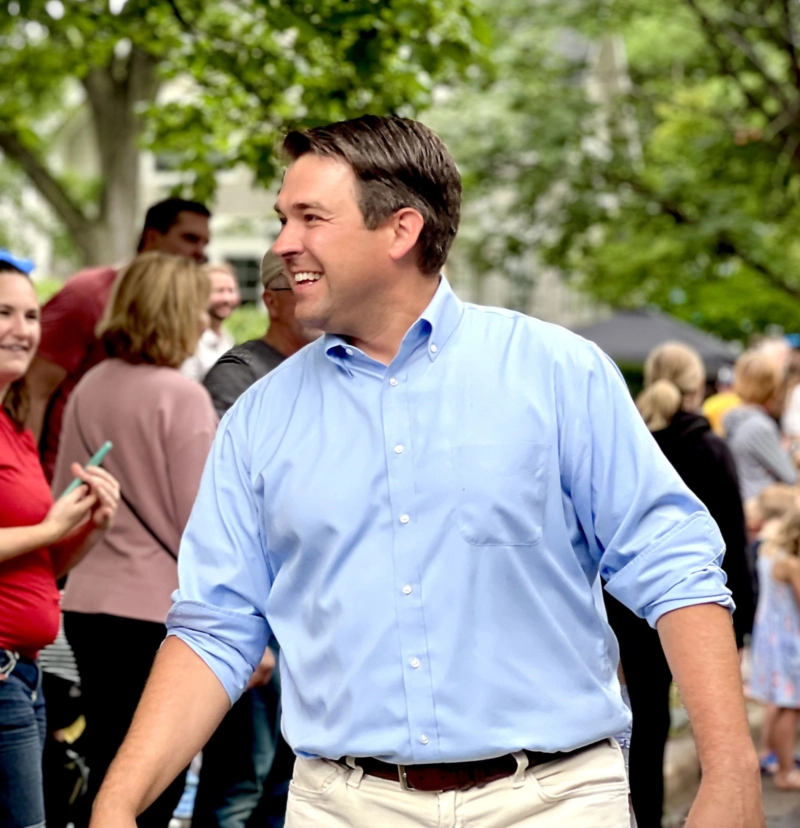 In the race for state auditor between DFL-incumbent Julie Blaha and Republican Ryan Wilson, I will vote on Election Day for Ryan Wilson.
I have never seen Ryan Wilson or Julie Blaha speak in public or met either of the candidates. I started following the race for state auditor more closely in late September.
I've been impressed by Wilson's campaign – specifically, Wilson's focus on issues relevant to the role of state auditor. Unlike other Republican candidates for statewide office, Wilson hasn't been tripped up or sidelined by distractions.
Let me offer a few examples.
Wilson has been clear that the 2020 election was fair and that Joe Biden is the duly elected President of the United States. It's refreshing to see a Republican candidate for statewide not using their platform to regurgitate misinformation about the 2020 election.
Abortion has become an essential issue in numerous statewide campaigns, especially in the race for governor. Wilson has wisely stayed away from allowing the politics of abortion to enter the race for state auditor. Wilson told the Sahan Journal, "it's really not a part of our race."
As I watched the race for state auditor unfold over the election's final weeks, I was dismayed by Blaha's insistence that she had no leadership role or responsibility in the ongoing scandal involving Feeding Our Future. Wilson has made it clear that he views this issue as within the accountability and oversight of the state auditor.
I believe Wilson's professional background and desire to increase the visibility of the state auditor places him in a stronger position than Blaha to get to the bottom of the Feeding Our Future scandal and other issues where a "taxpayer watchdog" is needed.
Finally, while party label is not a top issue for me, I can't ignore that Wilson is a Republican. No Republican has won a race for statewide office in Minnesota since 2006, and for the reasons I cited above, I think Wilson is in a well-deserved position to win on Election Day. It will be exciting to see a forward-thinking and well-grounded Republican occupy a statewide office should Wilson win.
Minnesotans could benefit from a divided government – especially when Republicans like Wilson could be involved in shaping the direction and focus of state government. It's time for Republicans to have a statewide role in the executive branch, and Wilson has shown that he's ready for the responsibility.
Picture source: Ryan Wilson for State Auditor